Switching to a plant-based diet could save up to 816kg of carbon dioxide equivalents (CO2e) per year, says a report by the Vancouver Humane Society – enough emissions to power a home for six months!
The report details how eating more plant-based foods can help individuals in British Columbia's Lower Mainland to cut down on grocery costs, reduce emissions, and save animal lives.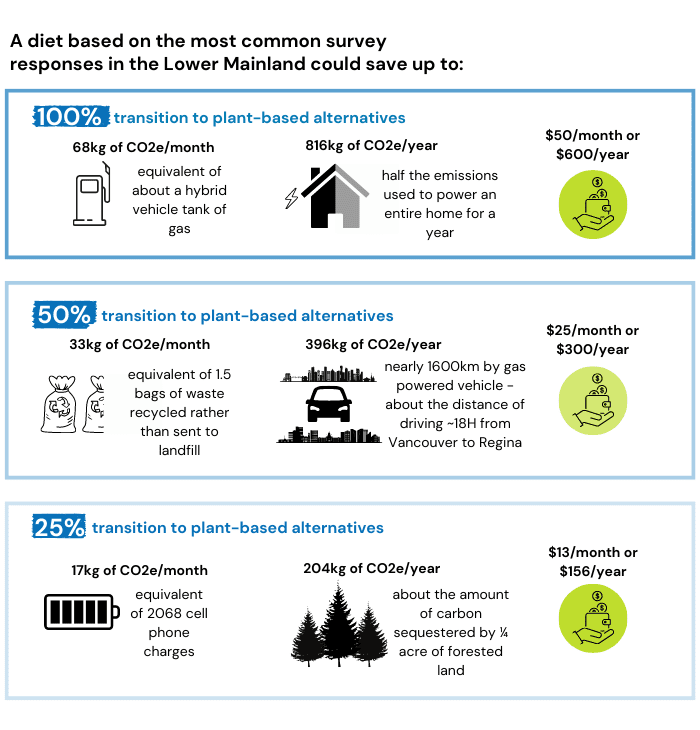 A switch away from beef carries the greatest environmental impact – in the typical Lower Mainland diet, swapping beef for lentils reduces greenhouse gas emissions by nearly twice as much as swapping out all other animal products combined.
In addition to emissions savings, switching to a plant-based diet could reduce your annual grocery bill by $600 and save the lives of sentient farmed animals.
Will you be choosing more plant-based meals for the planet?
If you're looking to reduce your carbon footprint by eating more sustainable plant-based foods, check out these recipes from the Vancouver Humane Society's Plant University platform!