Scroll through our online advocacy toolkit to learn approaches and strategies for being an effective advocate for animals, the planet and public health and for resources to support you in your outreach efforts.
LEARNING ABOUT THE ISSUES
Having a strong understanding of the issues and facts surrounding the industrial animal agriculture system is an important foundation upon which to build your advocacy work.
There can be a lot of misinformation online, so be sure to choose credible sources to support your arguments. Below is an example statistic to get you started and a list of more stats with sources. You can also find additional information on the Vancouver Humane Society website.
COMMUNICATIONS TIPS
It's no surprise that advocates are passionate about creating change and helping others to go vegan. When we learn the reality about how farmed animals, people and the planet are exploited through the industrial animal agriculture system, we want to do everything we can to address it and we want others to come to that same realization.

Communicating effectively and respectfully is crucial to being a successful advocate. Think back to when you first started to learn about the issue of animal agriculture and its impact on animals, people and the planet. Likely it was from another person or resource that helped you to better understand the issues and empowered you to make a difference. People are more motivated to make change (and long-term change in particular) when they feel supported to do so and when they feel that the decision was theirs, rather than when they feel attacked or shamed. Let's focus less on winning arguments and more on winning allies.
Below are some communications tips and strategies to consider in your advocacy:
ONLINE ADVOCACY
Social Media
The rise of social media platforms, such as facebook, twitter, linkedin, instagram and tiktok, have enabled us to instantly connect with large numbers of people from around the world. Consider how you can use your social media accounts to amplify a diversity of voices and share online petitions, campaigns, and content from advocacy groups. Social media advocacy is also a great opportunity for personalizing your own efforts and sharing your perspectives, like posting your favourite plant-based recipes or writing about your thoughts on a particular topical issue. Social media is about being social, after all, so be sure to post engaging content and be open to conversations and comments. That said, stay respectful and constructive in how you converse online (hint: ignore comments intended to pick a fight). Focus on leading by example. Below are a few resources you can share to get you started:
Share our Plant-based pledge
Share our Plant-Based Pledge and encourage people to subscribe to receive a free plant-based recipe sent to their inbox each week.
Subscribe to VHS updates
Stay informed about VHS advocacy campaigns by subscribing to receive email updates about our work. This link will take you to the main VHS website in a new browser tab, but you can navigate back to PlantU after subscribing
Writing a blog or opinion piece
If writing is a skill-set of yours there are plenty of ways to incorporate it in your advocacy efforts. You can start your own blog, where you can share posts highlighting your perspective on different topics and then share those blog posts to your social media accounts. When writing blog posts, keep in mind the following tips:
Tip 1) Plan it out
Narrow down the topic and do your research, so you can back up your points with evidence. You can hyperlink to additional sources in your blog post.
Tip 2) Keep it accessible
Be sure to organize your blog post for readability. Write in a conversational, easy to understand way. If you touch on any complex topics, be sure to explain them clearly.
Tip 3) Use a strong title
An engaging title is crucial for catching the reader's attention and enticing them to read the full blog post. Determine the keywords (e.g. Factory farming, climate change, plant-based, vegan recipes) for your blog post that are related to the topic and include them in the title, as well as throughout the blog post. This will help ensure that readers can find your post if they are searching for those keywords online.
Consider additional opportunities that will help your message reach an even wider audience, such as writing a letter to the editor or an opinion piece for news publications. Below are a few tips from VHS's Communications Director and an example letter to the editor and op-ed.
Tip 1) Keep it concise
Letters to the editor should be short (under 200 words) and to the point. It's best to check the website of the publication for their guidelines on submissions. Here's the Ottawa Citizen's requirements, as an example.
Tip 2) Check the requirements
When submitting opinion editorials (op-eds) to a publication check their requirements first. Again, the Ottawa Citizen provides good guidance. (Not all publications do this, so you may have to contact them to ask who to make the submission to and what requirements they have (e.g. maximum word count.)
Tip 3) Do your research
The key to writing a good opinion editorial is to research the subject thoroughly before writing. Focus on making one key point and support it with fact-based arguments. This article gives a good overview on how to write and opinion editorial.
"Letters: Milk, meat producers bridle at new food guide"
Originally published in Vancouver Sun
"It's not surprising that lobby groups for the meat and dairy industry are upset that Canada's new food guide may encourage Canadians to eat less meat and dairy…"
"OPINION: COVID-19 exposes another dark side of Canada's meat industry"
Originally published in Daily Hive
"COVID-19 has created a crisis for the meat industry, with workers falling ill, slaughterhouses shutting down, and fears of meat shortages emerging…"
In-Person Advocacy
There are many different ways that you can raise awareness and support change in your day-to-day life.
Think about the places you shop and eat, such as your favourite restaurants; the grocery store you frequent; or your/your child's school cafeteria, and how you can help encourage a transition toward more of the options being plant-based.
– Students and parents are also well-positioned to advocate for more plant-based offerings on cafeteria menus and at school events. Reach out to school administrators to discuss your ideas.
– Get creative with your plant-based advocacy efforts and remember that food is a great way to reach people.
– It's helpful to have educational materials on-hand for when opportunities arise to share additional information.
SUPPORTING FOOD SYSTEM CHANGE
Engaging with decision-makers
Engaging with your elected representatives is an important strategy for advancing food system change. These decision-makers are regularly lobbied by industry groups, making it crucial that they also hear from constituents about the issues that concern them. You can find contact info for your local Mayor and City Council on your municipality's website. Below are more recommendations for who to reach out to and a few ideas for framing your approach.
Provincial decision-makers: Your MLA
Your Member of the Legislative Assembly (MLA) is your provincial representative. Find your B.C. MLA contact information below.
Provincial decision-makers: Ministers
Provincial Cabinet Ministers are MLAs who are responsible for specific portfolios of government policy. For example, Minister of Environment. Find a list of B.C. Cabinet Ministers below.
Federal decision-makers: Your MP
Your Member of Parliament (MP) is your federal representative. Find your MP contact information below.
Federal decision-makers: Ministers
Federal Cabinet Ministers are MPs who are responsible for specific portfolios of government policy. For example, Minister of Environment. Find a list of federal Cabinet Ministers below.
Approaches to engaging with decision-makers
Identify yourself as a concerned constituent and stay in touch
It's important that elected representatives know what their constituents care about, so be sure to highlight the topics that are a voting issue for you. Stay in touch with decision-makers to monitor implementation and the impact of changes. Be sure to ask how decision-makers plan to implement any changes in policy or practice that they agree to. Similarly, ask them how they will monitor and report on the impact of these changes to ensure they have the intended effect.
Keep an eye out for any public consultations that you can participate in
Public feedback on proposed policies and regulations is often gained through consultations. For example, the revisions to Canada's Food Guide, the farmed animal transport regulations, and Vancouver's Greenest City Action Plan each underwent a consultation period where the public was invited to provide feedback on proposed changes. Advocacy organizations will typically inform their supporters of consultations as they happen, but you can also ask decision-makers about any upcoming public consultations surrounding the issues that matter to you.
Highlight weak animal welfare regulations in Canada
For example, consider noting the lack of independent oversight on farms and that there is instead a reliance on standards of practice that are developed by a largely industry-dominated body, the "National Farm Animal Care Council". In effect, the animal agriculture industry is permitted to regulate itself, resulting in a lack of transparency and accountability. For more information on this topic, see our blog post.
Demonstrate public support for change
Highlight recent public polling and surveys to support your arguments. Below are some examples:

A 2019 poll found that 73% of Canadians think it is very important or important that the Canadian government passes stronger legislation to protect animals from pain and suffering.
Focus on connecting the issue with existing government priorities
Making this connection will create a stronger case for your recommendations and will showcase how decision-makers can take action in alignment with their existing priorities. See this list for a few examples of government priorities to consider highlighting.
Encourage that agriculture subsidies be redirected in order to support the type of food system change needed
Current government subsidies enable the industrial animal agriculture system to continue, business as usual, despite the industries contribution to major animal welfare, climate and health issues. Instead, subsidies should be used to incentivize a "just transition" toward a humane (for animals and people), equitable, healthy and sustainable plant-based agriculture food system. "Just transition" is a framework commonly seen in the labour and environmental movements. In recent years the "just transition" concept has been incorporated into the climate movement's calls for a transition to both environmentally and socially sustainable employment opportunities and economies.
VOLUNTEERING
Keep in mind your specific skillsets and how you may be able to apply them to your advocacy work or to help advocacy organizations and campaigns. Whether you're tech-savvy, or enjoy event planning, writing, research, working with data, graphic design, photography, or cooking, these skills (and more!) can help build stronger and more diverse teams and effective advocacy campaigns.
What's next?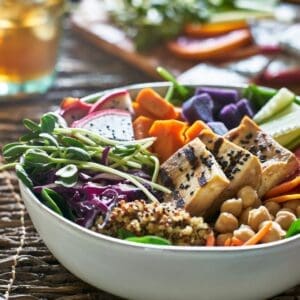 Visit our recipe library for meal inspiration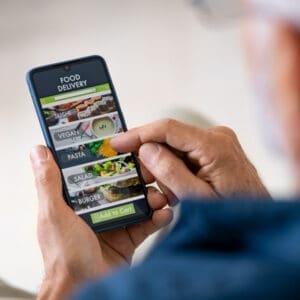 Find plant-based restaurants and shops near you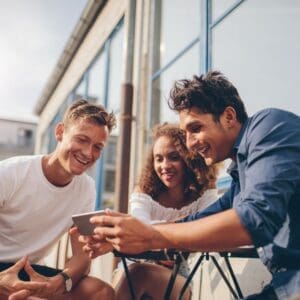 Watch educational videos on plant-based living