I'm a home baker; here are my tips for vegan baking!
When I first went vegan, I spent a lot of time experimenting with new savoury recipes. The curries, chilis, pastas, sandwiches, salads, and other dishes I already loved tasted amazing with plant-based swaps! But there was one area that I was a little more hesitant: baking.
I have a major sweet tooth and have always loved baking. I even became known as the "cookie person" when I got together with loved ones for the holidays.
Fortunately, there are plenty of great vegan treat brands and "accidentally vegan" store-bought goods, from Maynards Fuzzy Peaches to Oreos; but for me, there is nothing quite like biting into a warm cookie fresh out of the oven. So I set out to hone my plant-based baking skills.
It didn't take long! As it turns out, it's very easy to make delicious plant-based treats. It might even be easier than baking with animal products—say goodbye to fiddling with eggshells in your batter! It wasn't long before I was turning out quick desserts that were wowing even my non-vegan friends.
Here are some of my favourite ways to make non-vegan recipes plant-based.
The best non-dairy milk for baking
According to my research, the best non-dairy milk for baking is soy milk, followed by almond milk. If you bake a lot of treats with thin batters, like cakes, you might want to consider those as your top option.
However, I mostly bake cookies with a thicker dough that only call for a couple tablespoons of milk. For recipes where your non-dairy milk is not going to be the star of the show, I've found it makes no difference to use whichever milk you prefer for your everyday use like sauces, coffee, or tea. When a recipe calls for dairy milk, I normally substitute 1:1 for an equal amount of oat milk.
The best plant-based butter for baking
There are so many great plant-based brands that make dairy-free butter. Here is the best side-by-side comparison I've found of the various vegan butters for baking cookies.
My personal favourite cost-effective butter substitution is Becel Vegan Margarine, which I've found works well in cookies, squares, and even buttercream.
If you're in a pinch, a neutral oil like vegetable oil or canola oil works just fine in cake recipes.
Applesauce can also be substituted for butter if you're oil-free.
The best plant-based egg substitutes for baking
Replacing egg with flax egg
A flax egg is my go-to egg swap in cookie recipes. If a recipe calls for only one or two eggs, a flax egg works flawlessly. Watch the video below for instructions on making a flax egg or see the recipe here.
One thing to be cautious of is using flax eggs in recipes with 3-4 eggs or more. In egg-heavy recipes without other binding ingredients, the flax egg loses some of its power as a binding agent and can leave you with a dessert that doesn't set properly. A store-bought substitute can work best in these cases.
Using Just Egg in baking
Store-bought egg substitutes like Just Egg are designed to mimic the fluffiness and binding properties that you would see from using an animal egg in baking.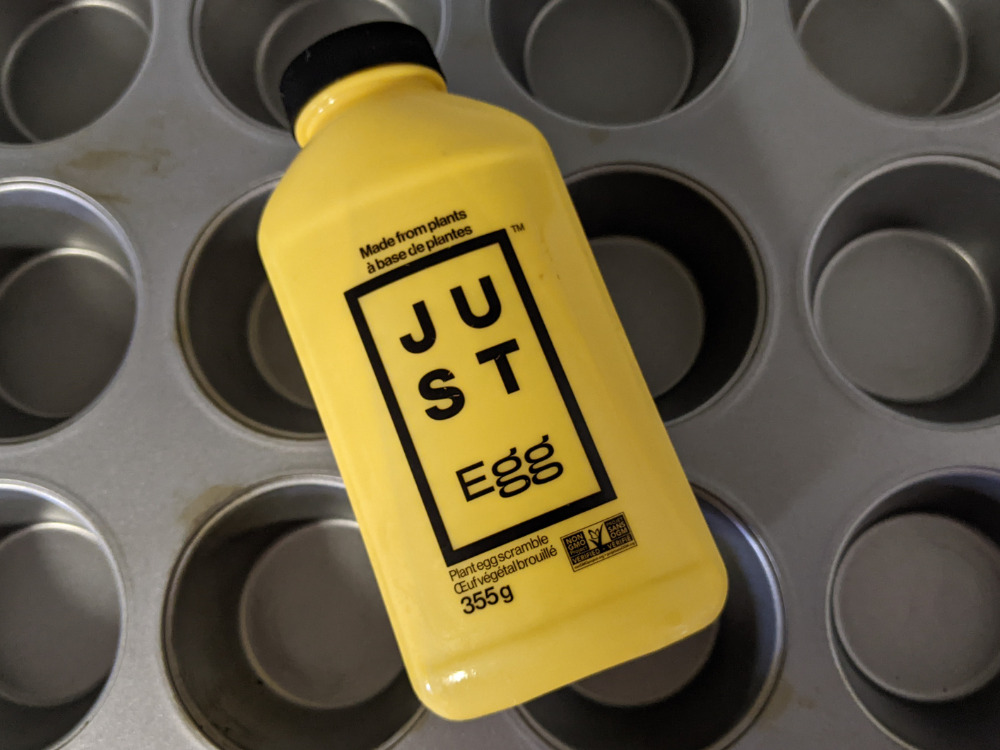 Bonus: When you're done with your sweet recipe, they also work great in savoury dishes like plant-based omelettes.
Replacing egg with pumpkin or banana in baking
One egg can be replaced by ¼ cup pumpkin puree or mashed ripe banana (equal to about ½ a medium banana).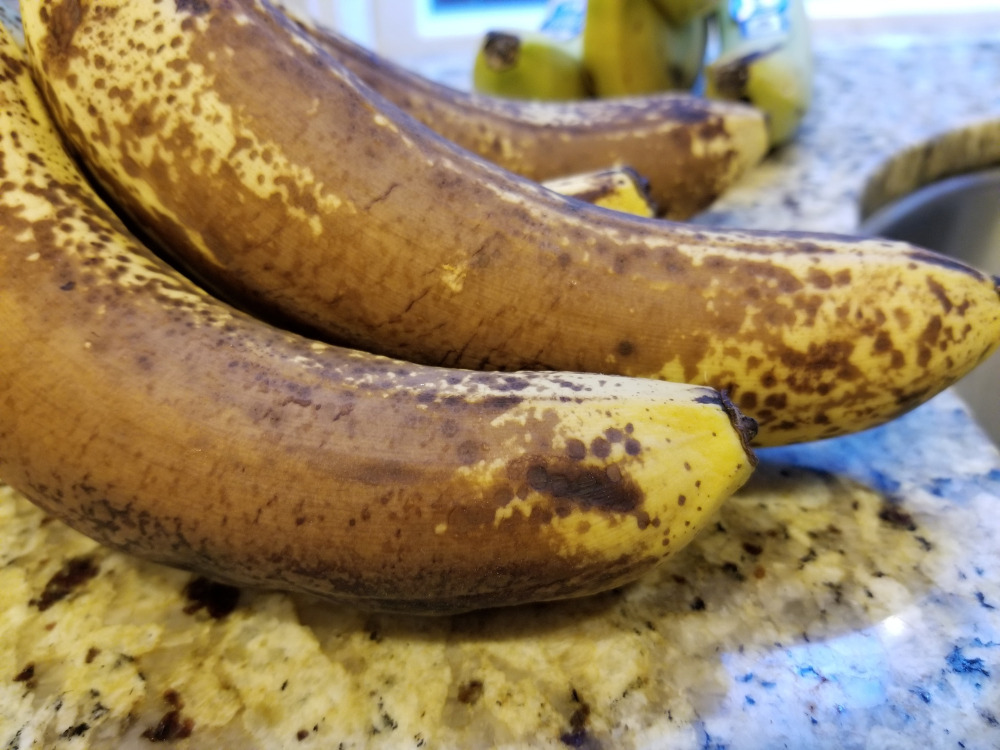 Pumpkin and banana make baked goods dense and moist, making them perfect for breads and muffins. This replacement works especially well for recipes that naturally incorporate these flavours, like:
Replacing egg with tofu in baking
Silken tofu is an effective egg substitute in a wide range of recipes, including cakes, cookies, squares, and breads. Each egg can be replaced with ¼ cup pureed silken tofu.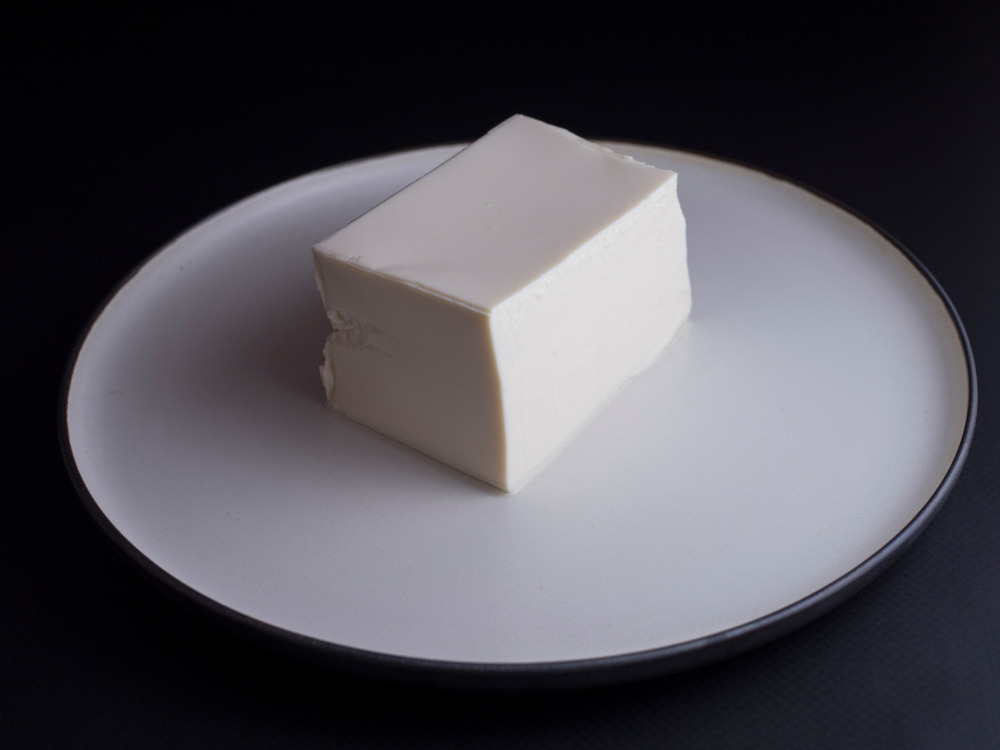 What to use instead of egg in meringue
For recipes that call for egg whites to be whipped into a meringue, aquafaba is a naturally effective plant-based substitute.
Aquafaba refers to the liquid left over from cooked chickpeas. If you're making a recipe with chickpeas like this scrumptious chickpea salad sandwich, chickpea tagine, or hummus, simply save the liquid from your canned chickpeas or the leftover cooking liquid from cooking dried and soaked chickpeas. The word can also refer to the meringue-like foam made by whipping this liquid.
To make aquafaba, whip the liquid saved from cooked or canned chickpeas for 3-6 minutes. Check out this step-by-step guide on making aquafaba.
The bottom line
There are so many easy plant-based substitutions for baking, and even more unique recipes to explore that are plant-based by default—like these tender and fragrant plant-based cranberry lemon yogurt muffins! Plant-based baking is a wonderful (and delicious) way to get creative in the kitchen.
What did you think of these plant-based substitutions for baking? Do you have a favourite that we missed? Find PlantUniversity's posts at @vancouverhumane on Tiktok or Instagram and let us know your thoughts!
More posts like this
Beginner's guide to plant-based eating Featured Author: Emma Levez Larocque, Plant-Based…