The University of British Columbia: Lessons in Creating a Plant-Forward Campus
Featured author: Emma Levez Larocque, Plant-Based RHN
Please note while reading that UBC uses the term plant-based to describe food from plants as well as vegetarian foods such as dairy and eggs. This is different from Plant University's definition that plant-based refers to food made from plants such as fruits, vegetables, whole grains, nuts, seeds and legumes, and does not include animal-based foods like meat, dairy, and eggs.
The time is right for institutions to take a culinary plunge into the plant-based world, following the lead of trailblazers like David Speight, Executive Chef and Culinary Director at the University of British Columbia.
In 2017 David and his team authored UBC's Food Visions and Values, in which they outlined their commitment to advancing plant-based diets and reducing the amount of animal products they were offering to students in campus dining halls.
Taking the First Steps
David knew his staff needed more training when it came to plant-based cooking, so one of the first things they did was host Canada's first ever Forward Food Conference with the Humane Society of the United States (HSUS). This took place in 2017, and was a two-day hands-on workshop led by HSUS chefs. It included 10 UBC chefs, as well as 10 other chefs from the City of Vancouver, the City of Whistler and University of Victoria.
"For two days we cooked a whole bunch of wonderful meals with no animal proteins or dairy anywhere to be found," David says. "It was a bit of an 'Aha!' moment for our chefs to understand how great plant-based food can be. There are so many products on the marketplace these days that really open up the door for more plant-based cooking. So that was the starting point."
Setting Targets
Once the conference was over the UBC Food Services team started setting targets for plant-based offerings within the residence dining operations.
"When we started, we were around 20 percent plant-based—simply, I would say, to fulfil an obligation to cater to our vegan students," David says. They needed to change the mindset, he explains, and the way they approached it was to make sure that they weren't just offering substitutes for vegetarians and vegans.
"We decided we were going to make great-tasting plant-based dishes, and not just for vegans, but for everybody. So, we set a target of 40 per cent by 2019, and we achieved that."
This year they have a new target of 60 percent plant-based offerings, including 30 percent vegan.
"We achieved that on our menu grid by making sure that each station has two different menu choices— one that contains animal proteins, and one that is vegetarian and/or vegan. In addition, one of our stations in each location is a vegetarian station, and that one has exclusively vegetarian and vegan options. This year, we've also looked more closely at the vegan aspect of that ratio because we were challenged last year because there weren't enough vegan dishes included. So, this year we've made a commitment to having 50 per cent of that 60 per cent—in total 30 per cent of our overall offerings—to be fully vegan."
Inspiring Plant-Based Choices
In the past year David and his team have been working with Health Canada on strategies to encourage students to make more plant-based selections. It has been a very useful process, he says.
"Some things we already knew, but some things were good learning, like highlighting the plant-based option right at the top of the menu."
They also moved away from descriptors using the words vegan and vegetarian and now use icons instead. They did this so people who don't identify as vegan or vegetarian don't feel that these dishes are not for them.
"It's just a great tasting dish and it just happens to be vegan…we stepped away from calling things, for example, Vegetarian Shepherd's Pie and we might call it Moroccan Sweet Potato Shepherd's Pie instead."
Another change they made was how they were approaching recipe development.
"When we first started, if we had Butter Chicken on the menu, our chefs would maybe do a Tofu Butter Chicken, but I tried to change that mindset. I wanted these dishes to be great dishes that stand on their own, not just alternatives to the meat-based dishes."
The Impetus Behind the Action
"We've always been challenged by students," David says. But there are two main reasons UBC Food Services started, and continue, on this plant-based journey.
"One is to satisfy the demands of people who choose a vegan diet, but mainly it's about the planet and public health. We've got a really strong sustainability department at UBC, and we've worked closely with them on some of these targets. I firmly believe that this is the future of food, and that we have to change the way we're eating if we want to have sustainable diets for the future.
"The other thing is that from a chef's perspective, [it's easier for us to] buy high quality plants and vegetables than high quality meat. Buying organic grass-fed meat products is just not going to work with our budgets, but I can afford to buy organic produce…so from that perspective, we're actually providing a better-quality meal with our plant-based dishes."
But What About the Protein?
All this progress doesn't mean that there hasn't been any pushback. But as part of UBC, they have some powerful academic backup.
"We have partnered with the School of Population and Public Health on our campus to ensure that we're what we're saying is vetted by the academic portion of our university," David says. "We've done workshops with them, and we have two dieticians on staff for UBC Food Services who can explain the nutritional benefits. We do get a lot of student athletes who claim that they need 'X' amount of protein, and they worry that it's not coming from the plant-based dishes, so our dietitians can work with them and show them how they can achieve what they're looking for, and still reduce the amount of meat that they eat."
For the first time this year, David says, they have had student feedback saying they need more meat on the menu.
"I take that as a compliment because we've heard for years that there's not enough plant-based menu items. And we've never before heard a complaint from a student looking for more meat. That tells me that the shift we're making is real. I don't want anybody to feel like they're not getting what they need, but I'm much happier to hear somebody looking for more meat than the consistent, 'There's not enough vegan dishes on our menu.' The tide is turning a little bit."
Words of Advice
Since they started on this path in 2017 the learning and tweaking has been constant, David says. But the sharing of lessons, recipes and strategies has been a key part of their success in moving their plant-strong focus forward.
"One of the great things about working in the university environment is the culture sharing across universities. Unlike restaurants or the private sector, we're not competing for the same guests. We all have our own captive campuses with our own students, so there is an incredible amount of sharing.
The first piece of advice he would offer to other institutions wanting to make these types of changes would be reach out and talk to somebody who's already doing it, he says.
"We, as UBC, offer that all the time. The way I look at it is, we're making great change here in Vancouver, and in Kelowna as well. But wouldn't it be great if [universities in other provinces] also did the same thing —now we're really scaling up!
"The other thing I would say is don't be afraid to make mistakes. We certainly did, and we're still learning. A prime example is we opened a brand new dining hall in 2016. And we were so proud because right in the central point we had a station that we called Vegetarian Kitchen. It's in wrought iron—it would take construction to literally change the name of that station. [It didn't take long before] we realized that we probably should have called it something else. But we're learning and it's okay to make mistakes.
"And finally, reach out to organizations like the Vancouver Humane Society, or get involved in something like the Forward Food Conference…That was a great opportunity for us as a starting point to educate ourselves and learn that, indeed, we can make great-tasting dishes without using animal proteins. Then set some targets. You've got to start somewhere so baseline where you are now and set targets for next year and the year after that. Start small and challenge yourself to continue to increase those targets."
Need help getting started? Visit https://plantuniversity.ca/institution/institution-plant-based-pledge/.
This is the future of food, David says. He sees the desire for it among students, and anticipates that the demand for plant-based offerings is only going to continue to grow.
"We also work with UBC Sustainability and they are challenging us to be 80 per cent plant based by 2025. I think personally that that is a realistic target, and something we should strive for…but at this point that's an ongoing conversation."
What the Students Want
"We continue to offer more, and they continue to ask for more, so my advice to other institutions is don't be scared to make the plunge and go for it. The demographics of students are changing, and they're challenging us to do more and more every year. It is the direction that I think the students would love to see all Canadian university campuses go towards."
More posts like this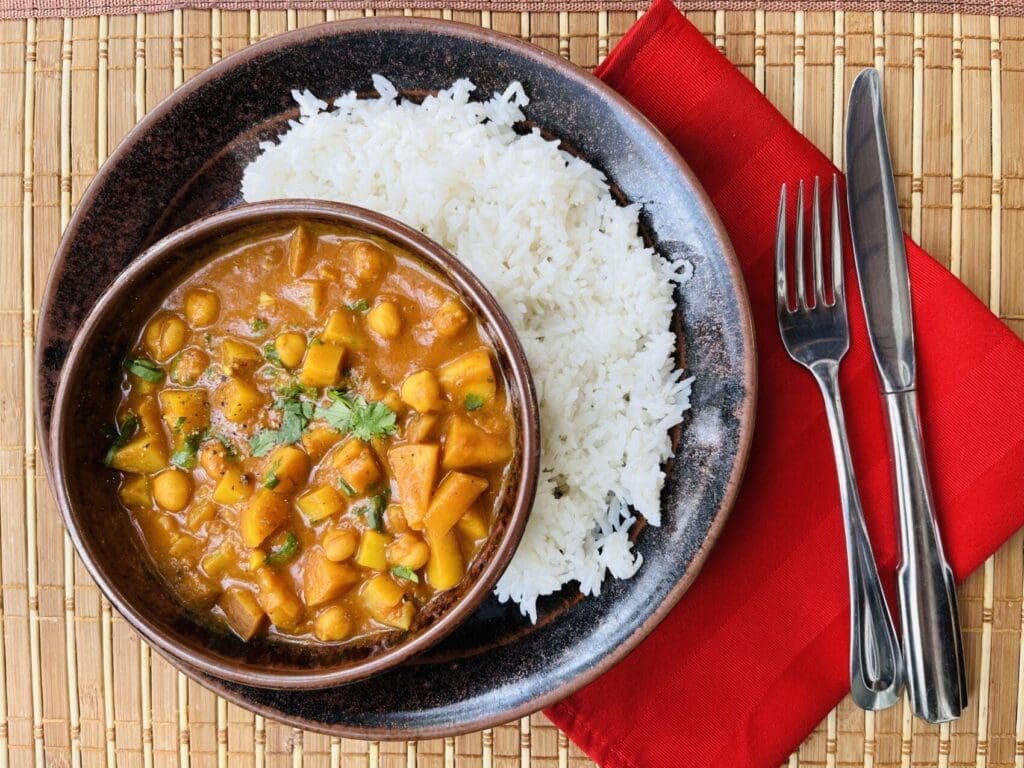 Win a $300 Vegan Supply gift card! @vancouverhumane ✨ Recipe making…