Plant-Based Eating in the Classroom
Featured author: Emma Levez Larocque, Plant-Based RHN
It is said that we tend to be as healthy as those we spend the most time with. This is one reason why encouraging the consumption—and enjoyment—of nutritious plant-based foods in the classroom can be such a powerful influence.
As a Registered Holistic Nutritionist and Community Educator I have delivered a number of plant-based workshops in schools, in partnership with teachers, and sometimes parent helpers. Though there are almost always students who vehemently declare at the beginning of the class that they "hate all vegetables," when they are invited to help make the food, and see how tasty and vibrant it looks, they can rarely resist taking a bite. Even the most reluctant veggie eaters are often won over by simple, colourful plant-based dishes that they have had a hand in making.
Helping students make connections between what they're eating, their own health, planetary health, and compassion for non-human animals can arm them with wisdom that will last long past their school days.
Inviting a qualified guest into the classroom is one way to bring this type of information to students. However, there are lots of ways to work plant-based learning into classroom curriculum or the school day on a regular basis too.
3 ways to bring plant-based learning into the classroom
1) Incorporate regular food preparation and cooking in the classroom
Most kids love to eat, and many love to cook or help prepare food—especially if it involves getting their hands dirty! Exposing children to healthy, tasty food can have a huge impact, particularly when it is done consistently and over time. Keeping the recipes simple and low tech makes it easy to implement these types of lessons more often. Massaged Kale Salad is a recipe that I have made with many groups of children, and they love it because they get to crush the avocado into the kale and get their (clean!) hands dirty. Because they have made the salad, they are usually eager to eat it too.
How to make massaged kale salad
Makes 2 meal-sized servings or 10 samples
Ingredients:
1 bunch kale, stemmed and finely chopped
1 cup grated carrots
1/2 avocado, peeled and pitted
1/4 cup thinly sliced red onion
2 tablespoons lemon juice
A sprinkling of sea salt (1/8 – 1/4 tsp, to taste)
2 tablespoons sesame seeds, toasted
Directions:
Stem and chop kale and place in a bowl. Massage it until it starts to soften.
Toss the rest of the ingredients except the sesame seeds into the bowl and use your hands or the back of a large spoon to thoroughly mash avocado into kale and mix everything together
Serve into bowls, garnish with sesame seeds and eat immediately, or store in the fridge for up to 2 days.
Power balls, no-bake cookies and fruit/veg "face pizzas" on pitas or tortillas are other things that don't take a lot of equipment and are very hands-on for students. When cooking and food prep is part of your classroom routine students have opportunities to try new foods, develop and practice important life skills, and it can help encourage the regular consumption of plant-based foods.
2) Use activities that make eating plants visual and fun
An example of this is teaching kids about "eating the rainbow," a very visual concept that often resonates with young people. Colours in foods often correspond with the nutrients they contain, and this is one reason why eating vibrant, colourful foods is so good for us! Counting the number of colourful foods they have eaten in a day can become a fun game for students. In addition, using the rainbow framework can be helpful in discussing how colourful foods can be beneficial for different aspects of our health (e.g., orange foods are good for our eyes and help protect us from getting sick, etc). There is a free infographic download from Physician's Committee for Responsible Medicine on the Nutrition Rainbow that may be helpful here.
3) Talk to students about where their food comes from
As a society we have become disconnected from our food and farms. However, that is beginning to change as mainstream society acknowledges the impacts our food choices have on planetary health and the wellbeing of non-human animals.
Eating more plant-based foods is a positive, pro-active thing we can all do to tread more lightly on the earth and understanding this can be very empowering for students. Discussion content will necessarily depend on the age of the students involved.
For younger students a great place to start may be an activity that compares various environmental impacts—like water use or pollution—of animal foods versus plant foods. This information from The Vegetarian Resource Group could help teachers interested in creating such an activity. PETA's Share the World kit may also be helpful for elementary school teachers looking to bring education about the importance of compassion and empathy into their classroom.
Conversations with older students may be inspired and informed by documentaries like Seaspiracy, Game Changers or David Attenborough: A Life on Our Planet.
As major organizations like the United Nations are recognizing the merit of a global dietary shift toward more plant-based foods, schools and universities around the country and continent are beginning to embrace their important role in educating students about the connections between food and health, environment, and compassion.
---
Are you a teacher, educator or parent who has helped to introduce plant-based learning into your school? How are you doing it? Let us know in the comments below. Or, if you're interested in helping to implement more plant-based learning into your classroom/school and need support, we'd love to hear from you!
Don't forget to subscribe to Vancouver Humane Society's PlantUniversity Platform to stay updated on new free resources and tips uploaded to the site.
More posts like this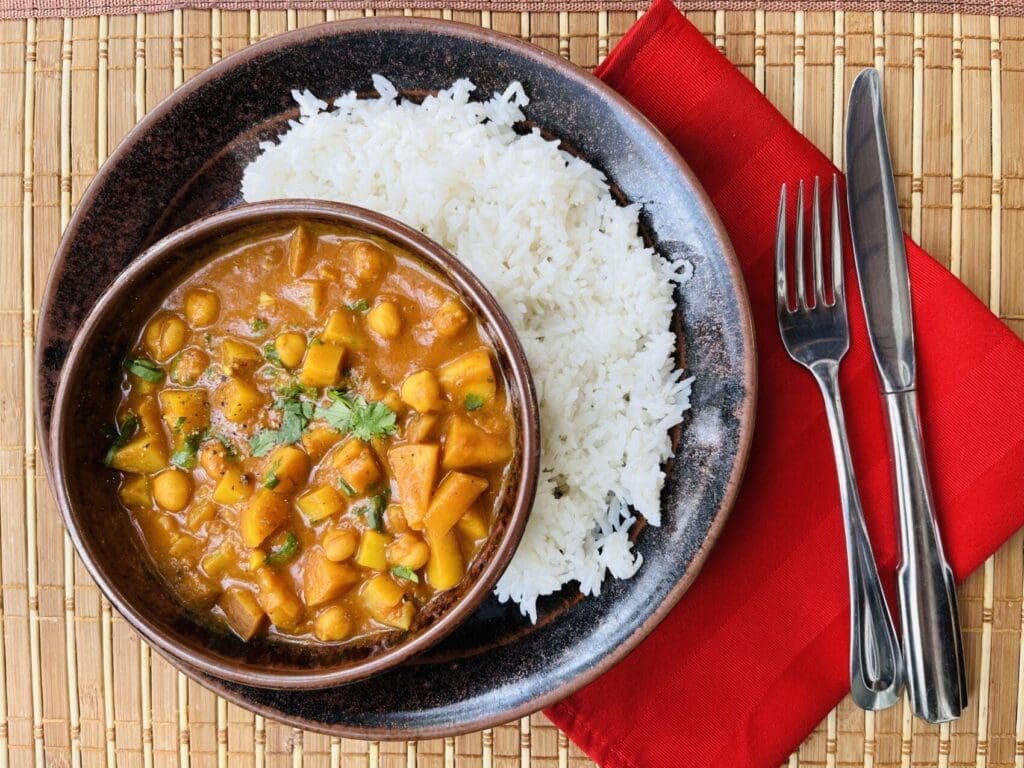 Win a $300 Vegan Supply gift card! @vancouverhumane ✨ Recipe making…