8 ways to market your plant-based meal options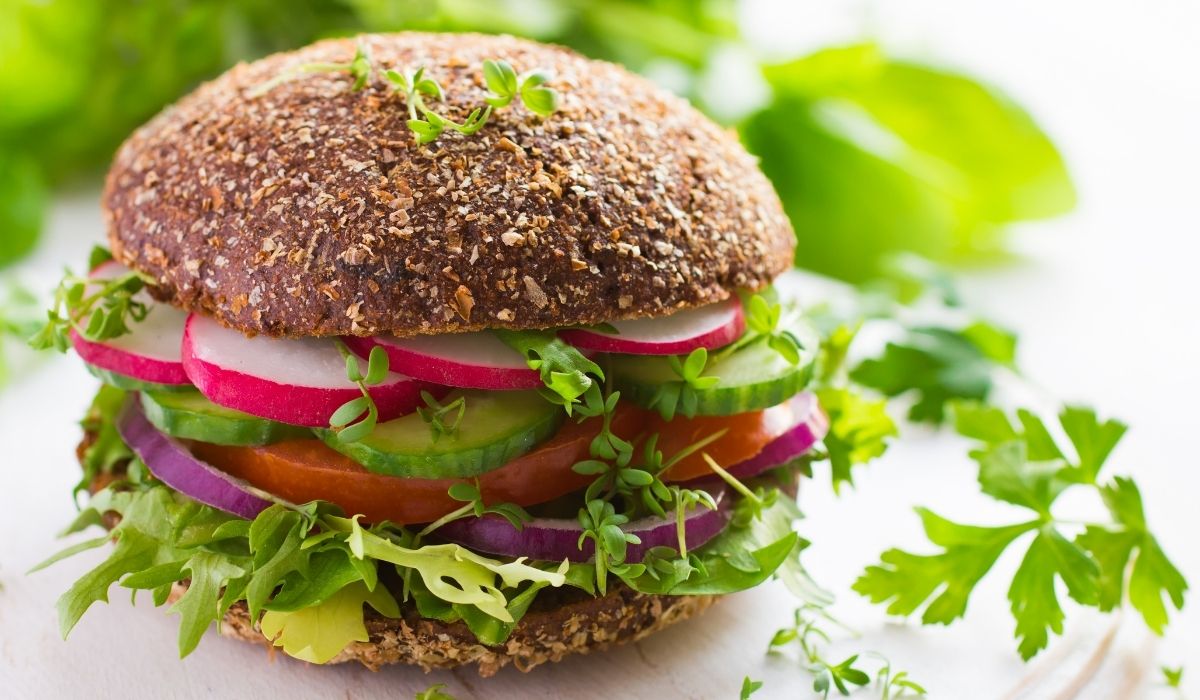 Getting plant-based meal options on your menu is a great first step. Now it's time to market those items and make sure everyone has a chance to try them out! Below are eight ways to market your plant-based dishes.
#1: Consider placement in the cafeteria line.
Try making plant-based options easier to choose by putting them from and centre.
#2: Make the default dish fully plant-based.
Try doing this whenever possible in order to make it easier for people to choose plant-based meals, as opposed to the opposite where they need to know how to modify options to make them plant-based.
#3: Make "grab-and-go" options plant-based.
This helps make the plant-based choice the convenient choice, and also showcases what a complete plant-based dish can look like.
#4: Offer a promo/incentive on plant-based items.
Consider offering a slight discount, a punch card, or a draw for a gift card. This can help create excitement around choosing more plant-based options.
#5: Offer a sampling of a new plant-based item.
Offering samples can be beneficial to gain client feedback and to help promote new items. (Contact VHS for help!)
#6: Make plant-based foods a part of your institution's animal welfare/sustainability/health goals.
Share this with staff to help reinforce the social benefits of your effort to offer more plant-based foods. Helping staff understand the "why" will create more support. (Contact VHS for a presentation!)
#7: Don't hide plant-based dishes in a

separate section on your menu.
Make plant-based dishes a part of your regular menu (e.g. Beyond burgers are sold in grocery stores next to beef burgers and plant-based milks are sold next to dairy milk)
#8: Names and descriptions of dishes are important.
Research suggests against labeling dishes as "vegetarian" or "vegan", because it suggests those dishes are only for those who identify as veg or vegan. Instead, consider using a symbol (like a leaf) to indicate a dish is suitable for vegans.

Highlight the origin of a dish – Think Chicago-style pizza or Texas BBQ. Leveraging a food's origin is a powerful tactic to create positive associations with a product. eg. Instead of "Low Fat Vegetarian Black Bean Soup" choose "Cuban Black Bean Soup", or instead of "Meat-Free Breakfast" choose "Field Grown Breakfast"

Flavour-based naming – highlight what a dish will taste like to increase the sensory appeal of plant-based dishes. Eg. 'Smoky Soul Chili', 'Fiery Jerk Jackfruit'.

Use positive and indulgent descriptors:
Studies show that positive terms and narratives like "fresh", "seasonal", "farm to table", "slow-roasted" are better received than language like "reduced calorie", "lighter choice".
Use indulgent terms like "creamy", "warming", "crunchy", "smooth" and "sticky".
Video library
Check out the video library on our PlantU Platform for more educational content about the benefits of a plant-based diet.