Tips for helping students and their parents embrace plant-based meals
Featured Author: Ryan McKee
Replacing animal-products with plants in our diets can improve our health greatly. This is one of the many reasons why it is so important to start introducing children to plant-based meals from an early age.
Elemeno is a Vancouver-based meal delivery service that prepares plant-based lunches for school children. Launched in the Spring of 2021, the aim is to make healthier kids lunches available to Vancouver parents. In the following paragraphs, founder Ryan McKee addresses common concerns and also offers tips that can help parents and students embrace a plant-based diet.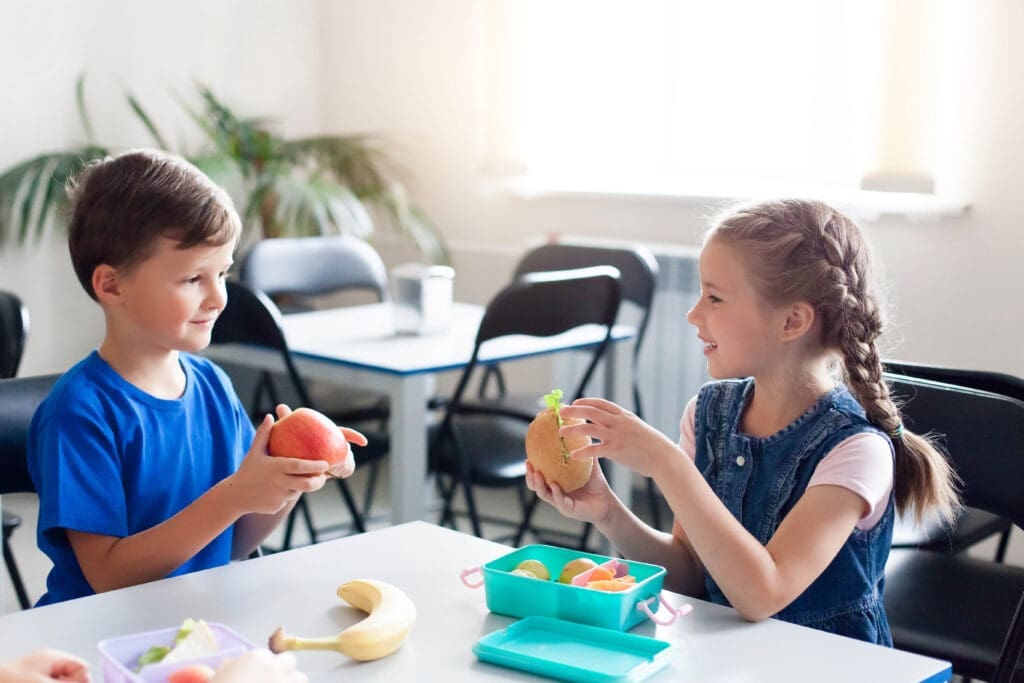 This plant-based approach is unique in the market and a response to the upward trend toward meat and dairy reduction. But I wondered if it would meet the desires of parents and their evolving concerns on what their children eat.
After surveying more than 200 local parents I learned that parents are increasingly reading labels, shopping local and sticking to ingredients they know. They are attuned to allergies and other sensitivities that their child may be experiencing and they are willing to modify their family's diet to accommodate.
So while parents are focusing more and more on healthy ingredients, there is still apprehension in regards to plant-based food. Long held beliefs around meat and dairy products have created uncertainty and questions about plant-based eating. When we launched our plant-based lunch program in the Fall of 2021, we faced a lot of questions and concerns.
To address these concerns, we turned the dial up on education. We focused less on challenging parents' views and more on weaving into their beliefs.
Common concern: My child is used to animal-based meals.
We acknowledge that dairy products such as milk, yogurt and cheese tend to be dominant at breakfast time. Meat is often the 'hero' or main dish at dinnertime as well, so plants tend to take on a secondary role at those times. This means they can often be foregone or ignored, which reduces the amount of vital nutrients a child consumes. To combat this, our lunch menu brings balance into the daily diet, loading kids up with vitamins, minerals and fiber they may not have otherwise gotten. This approach really resonated with parents, creating a more collaborative and supportive relationship. This approach also helped bridge the gap between parents that felt a vegan or vegetarian diet wasn't for them.
Common concern: A plant-based lifestyle just isn't for my family.
Our intention was not to convert families into a certain lifestyle, but rather to be a simple and positive aspect of their weekly routine. We can all agree that we need more plants in our diet, so if we can show them how to do so simply and successfully, then we're playing our part in raising healthy kids.
To build off this, we send parents a daily 'fun fact' that plants offer protein, calcium, iron, B-12 and other essential nutrients, that softly helped to dispel notions otherwise.
Common concern: My child is a picky eater!
We uncovered another benefit of the program: that we're actively enhancing children's palettes and tastes. Just as children develop skills in school around communication, social, fine motor, etc., we can play a role in broadening the range of foods they eat. It brings us nothing but joy to hear a parent tell us their child had never tried a curry dish or tasted a mushroom before – and yet, now they love it!
Common concern: My child isn't a fan of change.
Of course, this adoption of new foods doesn't come instantly. This was another key concern for parents. Virtually all parents we surveyed felt their child is the pickiest eater on the planet. If there was a scale from 1-10 with 10 being extremely picky, 99% of parents would rate their child no lower than an 8!
While this level of pickiness does present a challenge, at least it's not unique! To combat this, we ask parents to give us a month to allow for their children to get used to the food. We try to pair new dishes, such as shakshuka, with more familiar sides like muffins and veggie sticks. And we know that peer influence – seeing their friends eating it – goes a long way as well.
This approach has proved successful, but we have also made mistakes, learned and adapted along the way. For example, we found strong reluctance to processed vegan food. Despite the vegan industry taking great steps over the last few years around this, there is still a lack of knowledge around some of the ingredients, the processes to make it and the flavour profile. Ultimately, we decided to focus on ingredients parents can find in the grocery store, made from scratch. As we say, save the lab coats for science class!
We're still very early in our journey (keep your eye out for Elemeno products to show up on store shelves!) but taking a collaborative approach with parents has built a foundation of trust and loyalty. As we start to move into other schools around the lower mainland, we're excited to change the game on kids lunches and build healthy habits at the earliest stages.
For more information, visit Elemeno.co.
Don't forget to subscribe to Vancouver Humane Society's PlantUniversity Platform to stay updated on new content and to get involved in their work.