Chat with a Vegan: Natasha Tatton, owner of BReD
As part of our "Chat with a Vegan" series, PlantUniversity's Brighde Reed sat down and spoke with Natasha Tatton. Natasha is the owner of BReD, a plant-based bakery in Whistler, British Columbia. We hope you find her experience and advice helpful no matter where you are on your own plant-based journey.
You can follow Natasha on Instagram at @eds_bred.
If you're interested in learning more after reading this blog post, you can find great resources on the Vancouver Humane Society's PlantUniversity Platform and subscribe to get free plant-based recipes and be notified when the next interview is posted.
---
Can you tell me who you are and what it is that you do in Whistler for work and for fun?
I'm Natasha and I am the co-founder of BReD, the Sea to Sky corridor's only vegan bakery. I run it with my husband, Ed, who makes the bread. We're most famous for our organic sourdough bread. I run the front-of-house section. I also do a lot of the finance and marketing work for the business and everything else that needs to be done.
For fun, I enjoy snowboarding in the winter, hiking in the summer, and anything else that gets me outdoors, like kayaking, going for a run, and sharing good vegan food with people.
When did you become vegan and what was your motivation?
I became vegan in the year of 2014. It wasn't an overnight thing for me, it was a gradual progression. I had been a vegetarian for many years and when I came to Whistler I got a job at Whistler Blackcomb Ski School in the kitchen, which meant cooking for 800 ski instructors and kids every day.
It was the first time I'd ever had to cook meat and I really didn't enjoy cooking the meat. I was preparing food like wieners and pot pies and the meat and dairy products were really low quality too. At the same time, a juice bar opened in Whistler village. I would go there every day to eat and chose smoothies or juices to cleanse my body a little bit.
As the ski season went on I noticed that my colleagues at ski school (who were eating the food that I was told to cook) started to put on weight, and became more depressed and spotty whereas everyone at the juice bar was glowing and they were all basically vegan.
I realized that I wanted to be more like them. I got a job with them in the summer when ski school was over. I became a raw vegan chef and quickly started experimenting at home with vegan food.
That year, I started to watch vegan documentaries, such as Cowspiracy and Food Choices and I had my eyes opened to not only how catastrophic a non-vegan diet could be for our health, but also the environment. As time went on I learned more about how our diet impacts animals. I guess I went vegan for my health, and to look good and feel good as well as for the environment, but I stay vegan for the animals.
What was your biggest surprise when you became vegan?
My biggest surprise when I became vegan was learning the versatility of foods like nuts. I never really knew that you could make milk, butter, creams, and all those dairy substitutions with cashews and any other type of natural seed. I started making cashew cheesecakes. These desserts were really trending then and I got into making my own plant-based milk too.
What has becoming vegan brought to your life?
I think there's a shift in consciousness in people after they've been vegan for a while. It sounds quite hippy-dippy, but I've heard a few other people remark on this as well too. You start to see animals in a different light.
Not that I was eating meat, but to be honest, I was vegetarian because I just didn't like the taste of meat. I still wore leather and I still ate dairy products and eggs. I hadn't made a connection between the animals that I was using and what they were going through to get on my plate.
Now, I look at animals as brothers and sisters and I'm more empathetic to them. I love watching the birds whenever I'm just walking down the street and I always look out for the crows. Before I went vegan, I wouldn't have even noticed them and if I had noticed them, it would've been because they were making a loud noise and I probably would've been irritated by that. So I've just found a lot more compassion towards and an interest in animals since becoming vegan.
What did you eat yesterday?
For breakfast yesterday, I had watermelon in the morning. It's really good for the body to get digestion going. Then I had a fruit smoothie a bit later in the day with some berries, banana, and coconut water with a few superfoods chucked in for fun. For lunch, I had leftover burritos with cauliflower and quinoa and for dinner I was emptying the fridge. I had some leftover Oh She Glows nacho cheese dip from an Oh She Glows cookbook with sautéed potatoes, some avocado that needed to be eaten, and some sprouts because I love growing my own sprouts. That's it!
This interview from PlantUniversity's "Chat with a Vegan" series was hosted by Brighde Reed of World Vegan Travel and featured Natasha Tatton of BReD.
More posts like this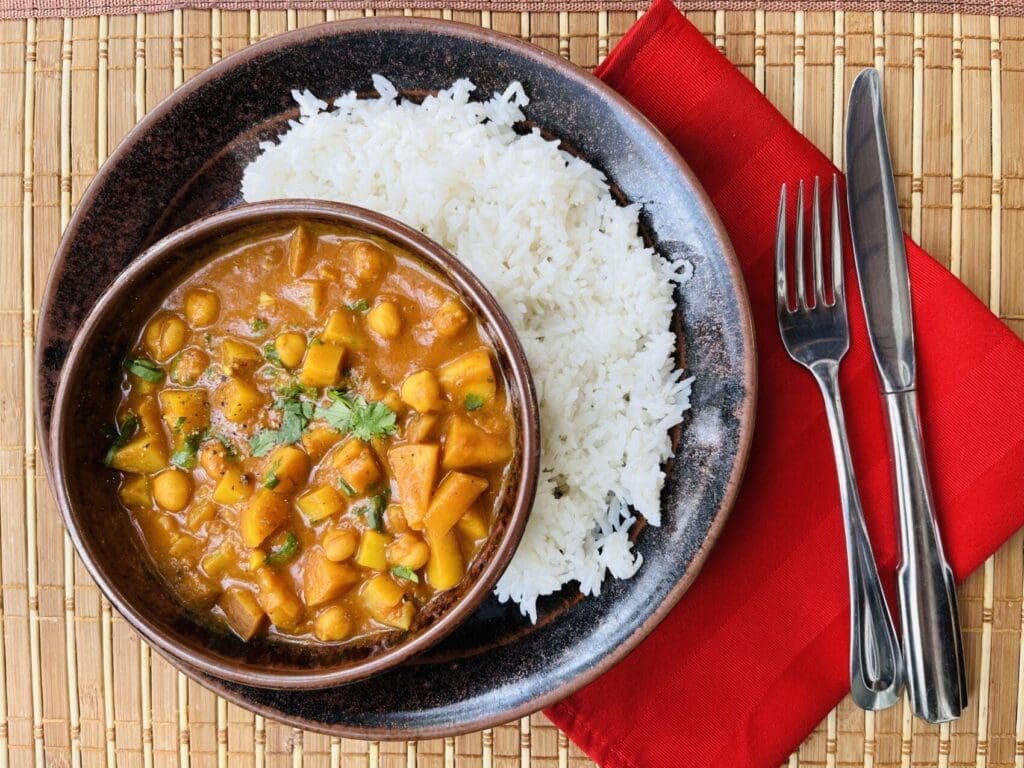 Win a $300 Vegan Supply gift card! @vancouverhumane ✨ Recipe making…